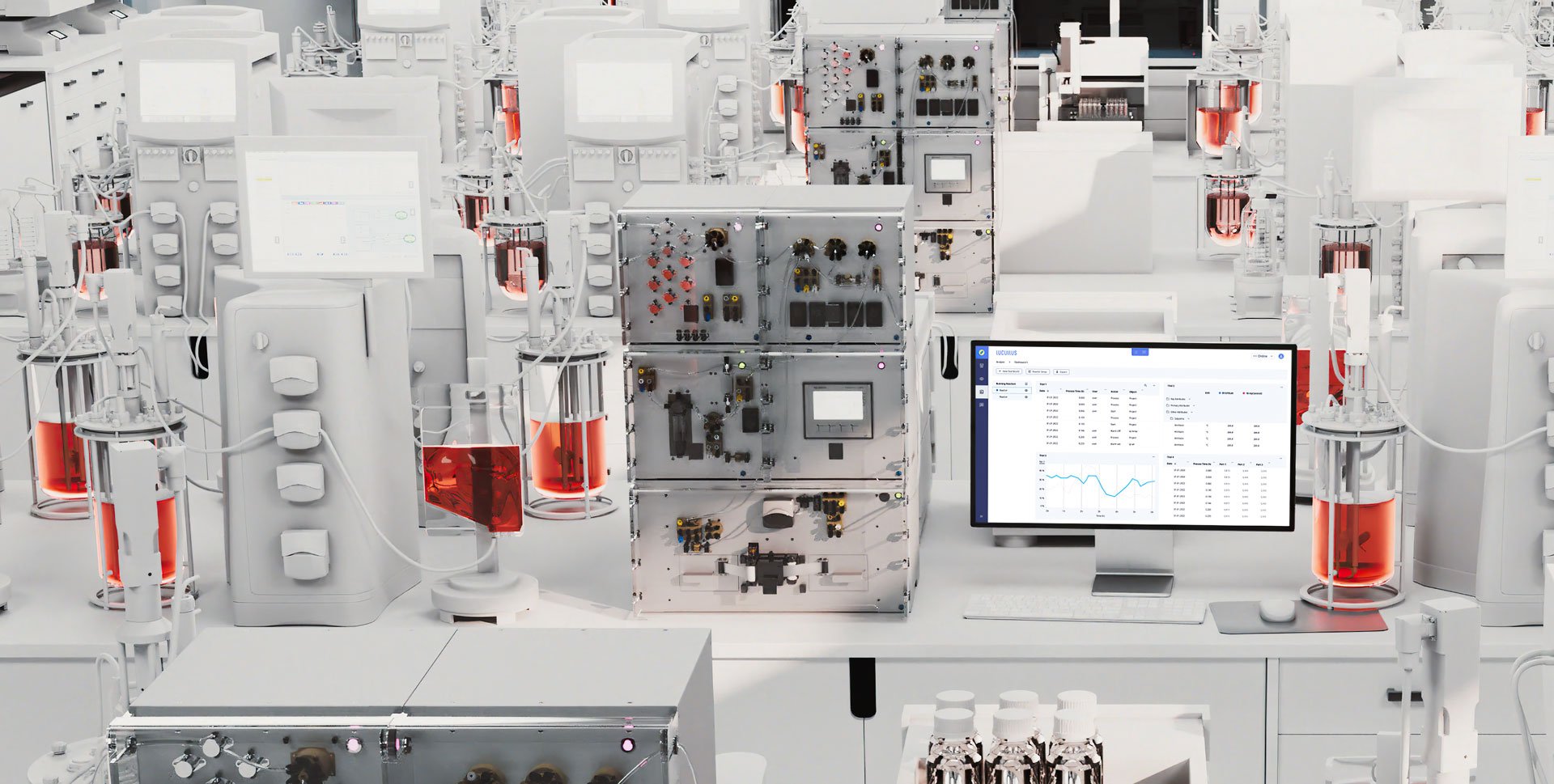 Main Devices
Numera® is a modular PAT system. Each installation includes a Control Module, a Routing Module, and at least one Multiplexer Module. The Dilution and Filtration Modules for sample preparation are optional modules.
Control Module
• Touch screen

• Configurations settings for system preparation, cleaning, and settings

• Various communication ports

• Compressed air distribution
Multiplexer Module
• Multiplexing of up to 4 bioreactors per module

• Up to 4 modules per Numera® system

• Pinch valve sterility barrier with ethanol rinsing

• Sterile air blow back mechanism to prevent cross-contamination and preserve low volume sampling
Routing Module
• Individual sample distribution within one process

• Direct transfer to maximum 4 analyzers (biochemistry analyzers or cell counters)
Dilution Module
• Dilution from 1:2 to 1:20
• Reagent addition, mixing, and incubation
• Precise and reproducible sample processing
Filtration Module
• Unique cross-flow filtration technology
• Low protein binding PES membrane coil
• Up to 700 filtrations per coil
• Membrane pore sizes: 0.22 μm, 0.45μm, and 1.2 μm
• Fresh membrane section for every filtration
cycle avoiding cross-contamination
"Whether on- or off-line, Numera delivers accurate HPLC data fast and with little effort."
"High-density, time-resolved data reduce the number of experiments!"
"Numera improved the automation of our Continuous Countercurrent Tangential Chromatography (CCTC) System."
"Securecell's support goes beyond the simple supplier-customer relationship. With Securecell we chose a partner that is actively supporting us in our mission of automating and digitalizing our laboratory environment."
Autosampler / Sample Collector
Storage of retained samples or intermediate storage of samples for further processing is achieved with the Autosampler. In addition, manually taken samples can be stored for processing with the Numera® and/or for transfer to analyzers. Cooling is guaranteed in a range of 4 to 20 °C. There are two different sizes of Autosampler available. Both are equipped with a syringe pump and a rinse station.
The Autosampler can be equipped with 2 well plates per Peltier rack module. Securecell offers well plates for 1.5 ml and 4.0 ml glass vials. Standard deep-well plates with 2, 5, or 10 ml can also be used.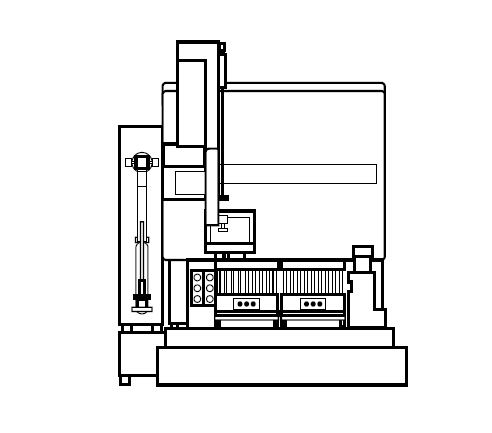 ASX7200
2 Peltier Rack Modules (storage at 4 to 20 °C)
4 well plate positions
Optional: 1 HPLC injection valve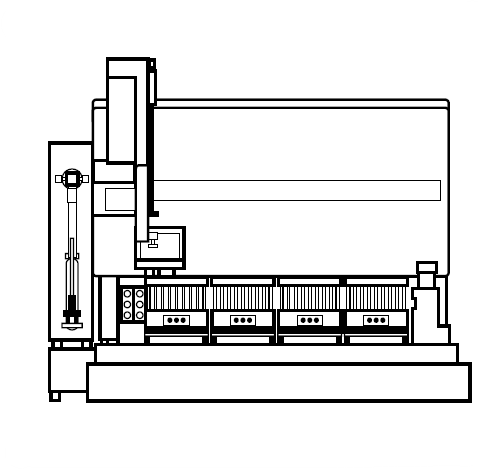 ASX7400
4 Peltier Rack Modules (storage at 4 to 20 °C)
8 well plate positions
Optional: 1 or 2 HPLC injection valve(s)
ACCESSORIES
Well plates
40 x 1.5 ml vials
24 x 4.0 ml vials
Standard deep-well plates with 2, 5, or 10 ml
HPLC/UHPLC Injection Valves
Variants from 5,000 to 20,000 psi
Vertical port injector
Sample loop (ID 0.14 mm) from 5 to 50 μl
Product Configuration
The modular design of Numera® allows configurations for single reactor sampling and storage up to multiple reactor sampling including dilution, filtration, and integration of various on-line analyzers.

A maximum length of 10 m between the Numera® and the reactors is recommended.

Up to 4 Multiplexer Modules can be stacked on a central system. This allows to connect up to 16 bioreactors.

Multiplexer Modules can be decentralized, depending on the available space and laboratory organization.

The Autosampler should be put close to the system. The distance to connected analyzers is limited to 10 m.
Reactor Connections
Numera® can be used in many applications – from single use, bench-top reactors, up to production. The appropriate connection options are available for all purposes. The modular concept includes:

• Single-use sampling sets
• Sample lines 1 – 10m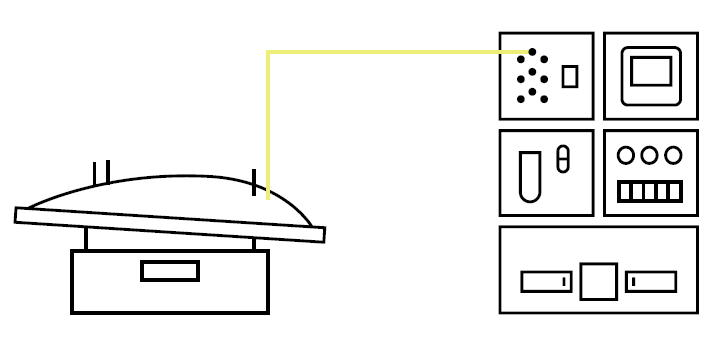 Single-Use Bioreactors
+ Sample lines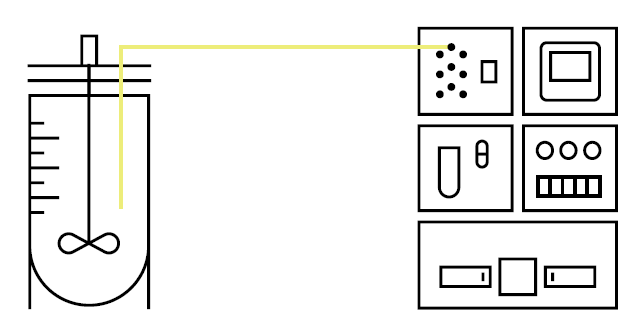 Benchtop Reactors
+ Sample lines
+ Dip tube
+ Adapters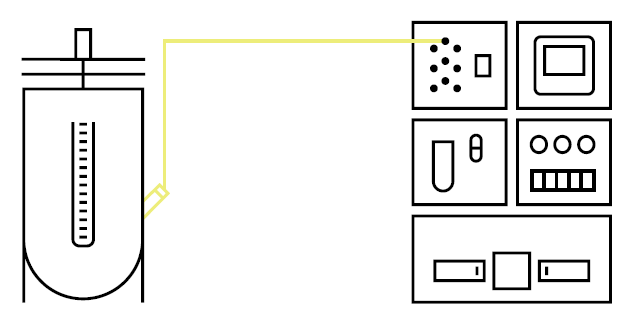 Stainless Steel Reactors
+ Sample lines
+ Sampling port
Single-Use Sampling Sets
At the Multiplexer, autoclavable single-use sampling sets including all tubings for sterile sampling, ethanol cleaning and flush back with sterile air, are installed for each sample vessel.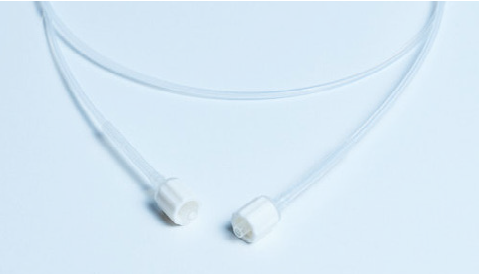 Sample Lines
From 1 to 10 meters are used to attach the sampling set at the Multiplexer to the corresponding bioreactor interface with Luer-Lock screw connections.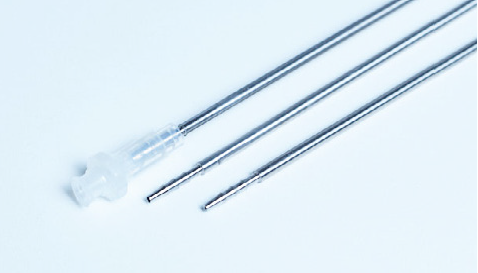 Dip Tubes
Stainless steel dip tubes with a Luer-Lock connector are used in combination with a suitable reactor adapter to sample from bench-top (glass) bioreactors.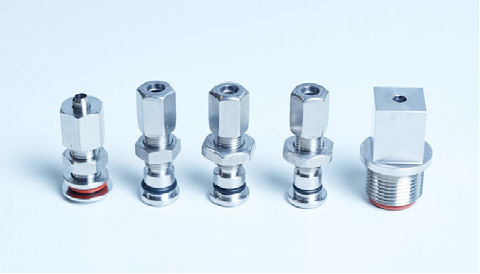 Adapters
Adapters from 10 – 19 mm and PG13.5 are available to mount the dip tubes to any common head-plate port.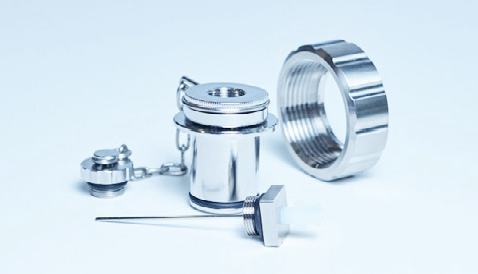 Aseptic Sampling Port
The Aseptic Sampling Port enables sampling from stainless steel bioreactors using the 25 mm side port. The connection to the Numera® System is made with a Septum Piercing Needle with side entry. The needle comes with a holder that fits to the Aseptic Sampling Port and with a Luer-Lock connector.
Sampling & Sterility Concept
Minimal sample loss
No sample dilution
Guaranteed sterility
No cross contamination
Sample lines and sampling sets are autoclaved in bags before use and protected with sterile air filters and clamps to maintain sterility during installation.

The clamps are removed after mounting the tubes on the pinch valves. The tubes are subsequently connected to the Multiplexer Module input and to the bioreactor/vessel interface. Luer-Lock screws ensure the connection between sampling set, sample line and bioreactor interface.

After completion of the sampling procedure, the remaining sample in the sampling line is pushed back into the bioreactor with sterile air. An ethanol rinsing procedure cleans the sampling sets at the Multiplexer Module to remove sample residues and prevent contamination. A rinsing procedure guarantees complete removal of ethanol.
Proof of sterility in a technical run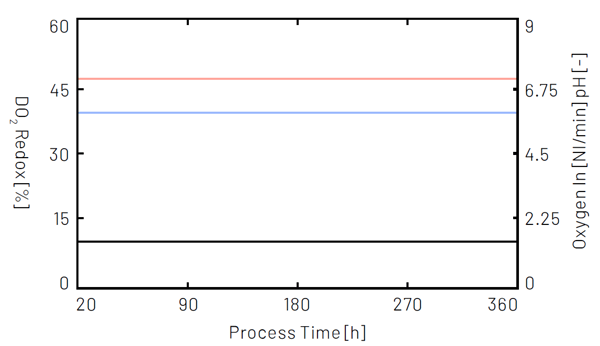 Figure: values for pH (red line), pO2 (blue line) and O2 inflow (black line) over process time. The steady values indicate a sterile process over 15 days. Samples were drawn every 2 h.
You can find the full article
here
Analyzer Integration
Numera® can be used in combination with various analyzers to perform on-line analytics:
Cell counters (e.g., ViCELL XR®, Cedex HiRes)
Biochemistry Analyzers (e.g., Cedex® Bio HT)
HPLC Sytems (e.g., Agilent 1200 Series, Thermo Fisher Vanquish)
For each analyzer integration, specific accessories and information are needed that are provided by Securecell.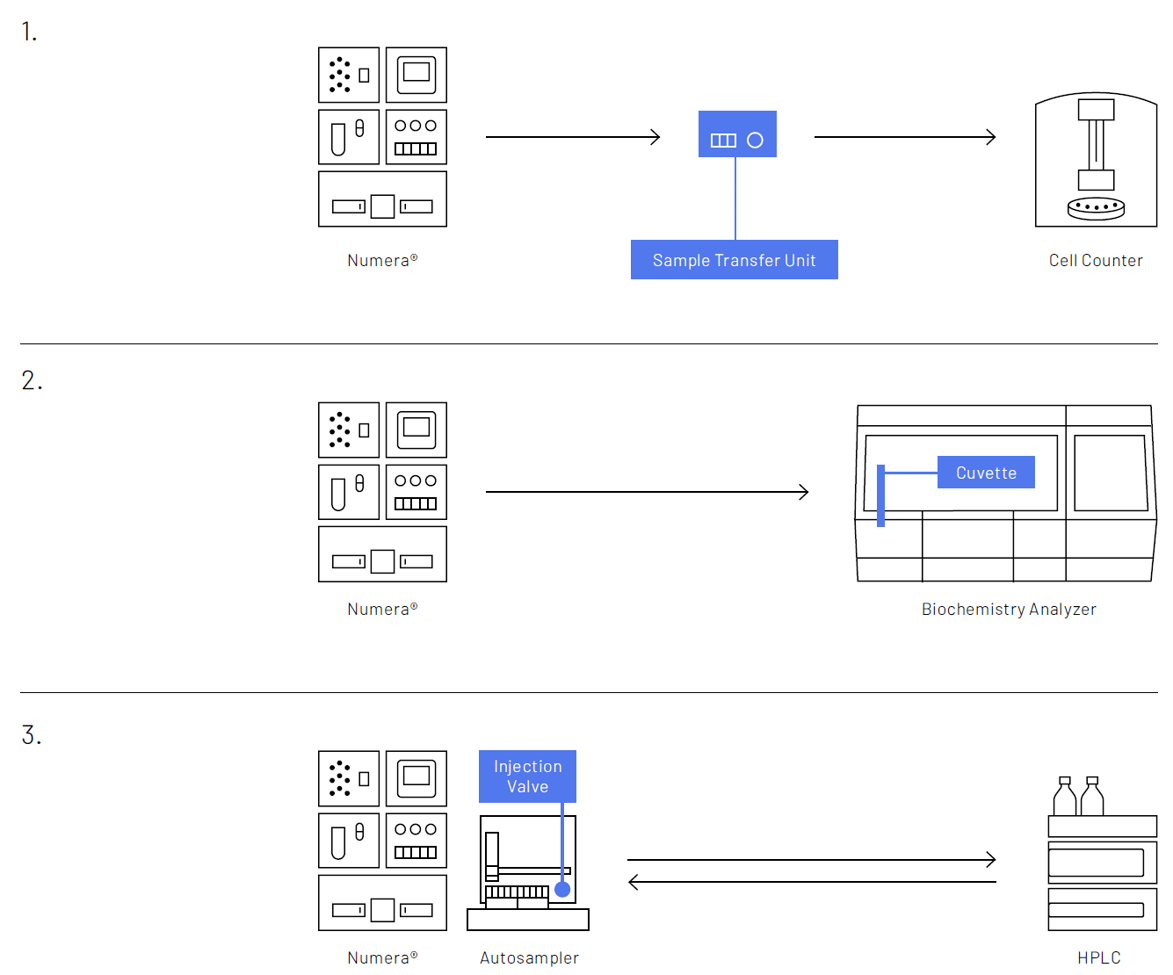 HPLC Integration
The Autosampler setup can include an injection valve for HPLC (up to 20,000 psi). Direct injection provides loss-free and fast analytics with HPLC system of various vendors.
Sample Management with Lucullus Software
The combination of the automated sampling system, Numera®, and the Process Information Management System, Lucullus®, enables the orchestration of the whole workflow covering sampling, measurement, process monitoring and control.
Sample planning (time- and event-based)
Analytical methods for all analyzers
Barcode and label printing
Automated event-based sample triggering during process
Sample preparation and sample storage
Automated on-line measurements
Centralized data management and process monitoring
Advanced process control and feedback loops