Lucullus empowers over 100 bioreactors at Amyris
Written by: Kay Eilers
In 2021 Securecell engaged with Amyris, a biotechnology company headquartered in Emeryville, California and publicly traded under $AMRS on Nasdaq. Amyris uses its fermentation platform to engineer and develop sustainable ingredients; these are used by a number of leading commercial partners and are also the hero ingredients in the company's family of sustainable consumer brands and products.
Securecell provided a robust evaluation for Amyris' use case, in which Lucullus® was tested thoroughly on two reactors. The initial results in this intensive phase of training and joint implementation of interfaces and process control strategies were promising and led to a decision to adopt Lucullus® to automate and digitalize Amyris' bioprocess environment, including an increase in scope for the Lucullus-deployment to cover the entire Amyris facility. The resulting Lucullus project included more than 100 reactors with scales ranging from 0.5L-1000L, with additional peripheral devices (scales, off-gas analyzers) across multiple laboratories and pilot plant.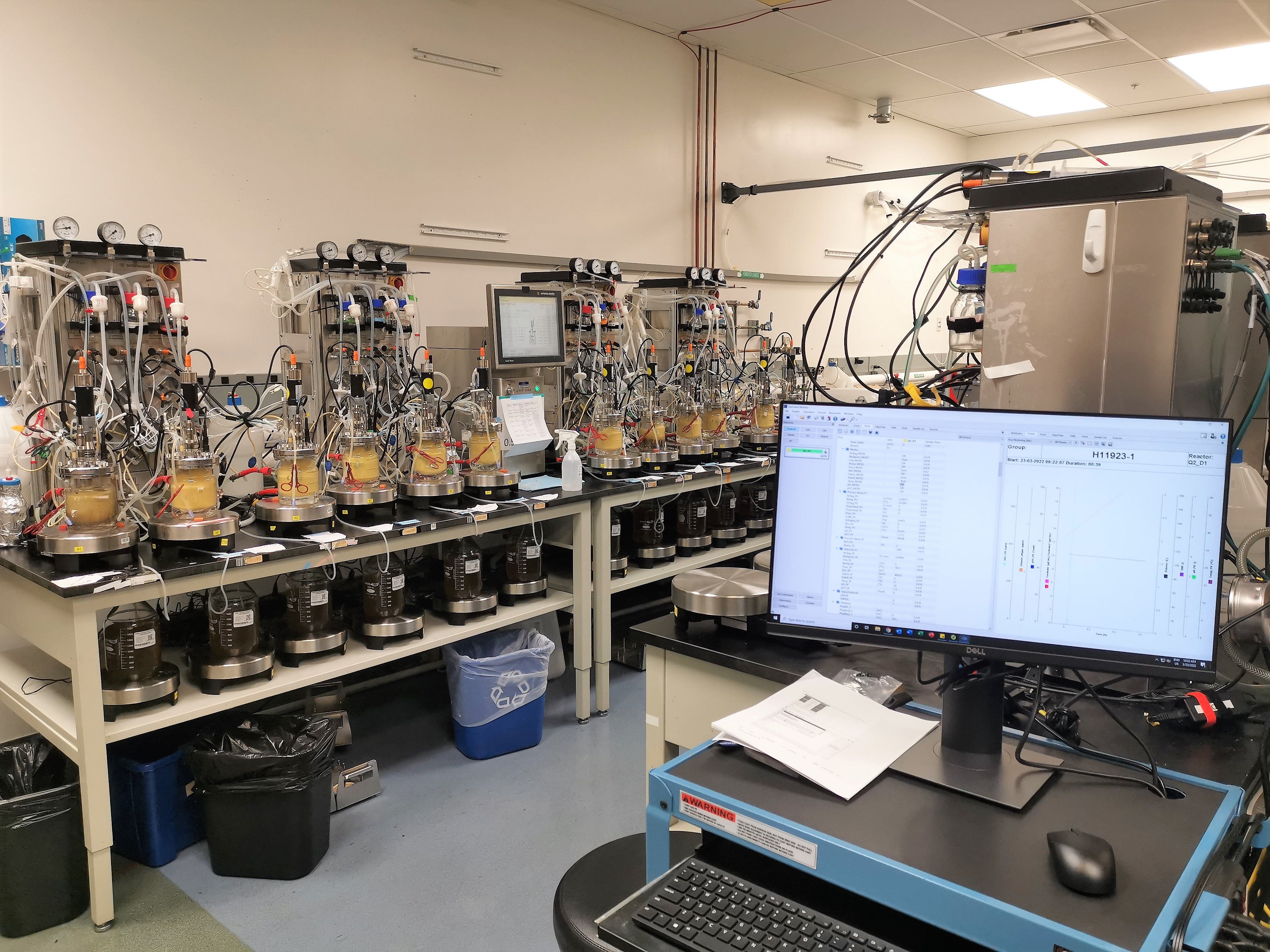 Lucullus installation across multiple laboratories and pilot plants
In addition to the project's ambitious dimensions, the Amyris implementation is characterized by Lucullus' powerful, flexible process control recipes that users can learn to program themselves to maximize outputs. Other compelling features of the Lucullus technology include the planning workflow to pre-define process groups enabling an efficient parallel start for experiments, and the data interface (REST API) allowing Lucullus to seamlessly integrate and complement Amyris' established workflows and information systems. The Amyris and Lucullus teams have partnered closely on this project and have seen impressive results that will ultimately enable Amyris to improve reliability and complex process control, with centralized maintenance of hardware configuration and control recipes.
Learn more about Lucullus